This is who I am, what I do,
and how you can benefit from my experiences and observations.
Hi! This is me!
A miscellaneous! A mind full of thoughts and days full of "what's next?"
Creative and meaningful occupations – that's what I live for. Writing, photographing, educating…
I write to make a difference. To provoke thoughts and growth. To motivate and inspire. To educate, and to entertain. Occasionally, I write poems to exercise my artistic muscle; it's another fantastic way to express myself creatively.
Photos: I don't just take them… I make fascinating photos and they stir emotions and senses of wonder. They share beauty and a vision of what's beyond.
As an educator, I inform, teach, and coach people in the areas that I succeed in life (writing, self-publishing, website creation, languages, teaching, photographing, self-healing…). And I look for help in the areas I haven't succeed, yet! 😉
I hold a B.A. in languages and I'm licensed in Translation & Interpretation. I've been successfully teaching and coaching English as a Second and Foreign Language (ESL/EFL) for two decades, using my own methodology and didactic material.
Languages and cultural aspects fascinate me! I also speak some Italian, Spanish, and fluent Portuguese. I've worked as a free-lance translator (English-Portuguese); also as an editor, for the Courier-Wedge, in Wisconsin; and for The Rockford Review, in Illinois.
I'm married to a wonderful man, and we live in Wisconsin, USA. We have also lived in Germany, Italy, The British Virgin Islands and Brazil. All of which added a lot to my set of experiences, and gave me different and valuable perspectives, too.
And more…
I'm a Theta Healing self-healer (learn more about Theta Healing here, and here), and a certified Energy Healer by Awakening Dynamics (Where Science Meets Spirit) .
I also practice meditation, and Qigong (Spring Forest Qigong) for self-healing and helping healing others, as well.
In addition, I use Sound Therapy (binaural and isochronic tones / subliminal frequencies), and The Sedona Method, by Hale Dwoskin. It's an excellent method that teaches us how to let go of feelings and emotions, which are, in their core, energy. I've incorporated this releasing method in my routine and it's one of my top recommendations for building a better life.
I'm also familiar with Dowsing, Aromatherapy, Ho'oponopono, Aura Seeing, Remote Viewing,  and a few other approaches that aim to (re)connect and heal body-mind-spirit. Some of the brilliant minds I've learned from are: Gregg Braden, Peter A. Sanders Jr., Deepack Chopra, Bruce Lipton, Eckhart Tolle, Hale Dwoskin, and Louise Hay (my first source of inspiration when I started discovering my inner power, back in the 80's). You'll gradually find more detailed and useful recommendations on the Resources page, and in my articles and books, where I  mention all the fantastic works I'm learning and developing.
My Spirientific Approach
Much of my writing has been about human-potential  development, awakening, motivation, high personal vibration and the like. If it's not strictly about that it usually contains hints, such as motivational and  philosophical quotes, and scientific and spiritual theories of enlightenment and well-being.
Most of my spiritual understanding today comes from quantum theory blended with ancient Eastern philosophies. In fewer words: we are energy and we're one with the Universe.
Besides the soul/energy aspects, all about our physical body and its functions fascinates me. I love to dig deep into anatomy and brain cells and neurons; but also into the unseen part: cognitive behavior, learning modalities, neurolinguistics, subconscious programming. The scientific part and the spiritual part join together in my realm of interests, and form what I like to call My Spirientific Approach. Such approach has truly enlightened me and it significantly helps me to further assist my students and readers. This can also be noticed in my educational novella published in 2016, which presents hints of such concepts, helping the readers discover their inner genius. You'll understand it better when you read the book Never Use the ESC Door. (You don't need to be an ESL learner to benefit from the insights contained in this book. It's full of gems for every one!) 
Now, let's make a difference
This is a sample of me and what I've been doing. You'll discover more as you keep reading me. My main intent is to spread out what I've been gaining from the Universe: inspiration, education, entertainment, good vibes… And there is always more! 😉
The most important thing – the real foundation – for a life in high energetic frequency is balance. Balance is harmony. Without it we cannot flow with the Universe. We cannot be in peace, nor in love. As a result, we cannot be healthy. Hence, wealth and bliss will always be only a wish if we are not balanced.
And after that, what really matters is to matter. It's to make a difference in someone's life. This is my commitment with my readers and clients. To share valuable observations and experiences; to bring up smiles, confidence, fun, love. So they, too, can make a difference – in their lives and in others' lives.
Ultimately, my goal is to help you get inspired, well informed, and motivated to act. And I'll be around if you need an accountability partner.
Love, Health & Joy,
Rosangela Cricci Taylor
NEW!
This is my newest book!
5 Steps to Raise Your Vibration – Starting Right Now! is a simple but effective guide to starting transforming your life for better.  It shows and explains the foundation for advanced manifestations, like self-healing, prosperity, better relationships. Learning how to live in high vibration is a process and there is a lot more to it, however, when you build a solid foundation your results are much more effective.
Free download for limited time. Enjoy it!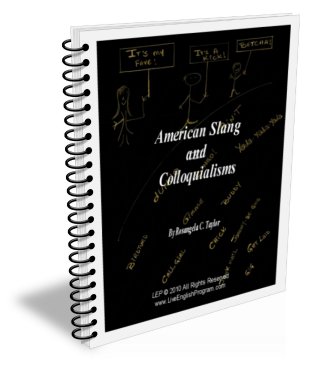 We've been working with Rosangela since 2010 and it's been an awesome teamwork. She's proficient and has incredible perception and sensibility. For us, the band, there are big challenges in  clearly communicating our artistic thoughts, and Rose, with her work and dedication, always helps us overcome those challenges. Rose has a sharp artistic knack and this is fantastic and helps us tremendously. Still Living has great appreciation, respect and gratitude for this professional.
Rose's methodology is different when compared to regular English courses. We feel motivated to interact more with the trainer and this way we learn more English. I liked it a lot! I just have to be thankful for this opportunity.
I've known Rose's style since 2013, when I found her former website and subscribed to her newsletters. Now, that I have personalized ESL training with her, I can confirm that her approach is quite different from the "classic ways to teach". She identifies my learning needs and prepares each class targeting those aspects, which makes learning much more effective.
Rosangela is quite creative and friendly. Classes with her are always a fun surprise because she challenges my senses for a more effective learning. She's also open for suggestions and encourages feedback about her and the classes. Which is great!
In the beginning, I wasn't confident to speak in English but with Rosangela's coaching I feel bolder and prepared to face the challenges in English. I see in Rosangela a real commitment to providing excellent English training.
I bought Rosangela's book Never Use the ESC Door after reading her posts on the internet, observing her helping people learn. Rosangela Taylor has created a book that teaches English through a story with very engaging characters and events. As the characters go through different experiences, we learn, too. English is something I need to improve, and she is a great teacher, with a sweet and entertaining personality. Thanks for making learning fun, Rosangela!
Rose's classes were beyond my expectations. She pushes us up all the time with efficiency and humor. In the group class we had a lot of fun. I also took some private classes which were very helpful, as well.
Studying English with Rose gave me more confidence. Many of my blocks were eliminated. I feel that I've improved my pronunciation and my writing, and my conversation flows better now!
Did you know that you add a lot more meaning to my work, just by reading me?
Thank you for being here! 🙂